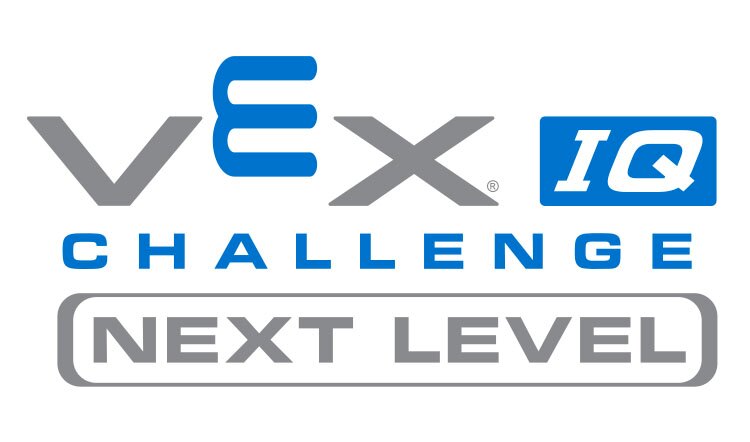 Game Description
VEX IQ Challenge Next Level is played on a 4'x8' rectangular field configured as seen above. Two robots compete in the Teamwork Challenge as an alliance in 60 second long teamwork matches, working collaboratively to score points. Teams also compete in the Robot Skills Challenge where one robot takes the field to score as many points as possible. These matches consist of Driving Skills Matches, which will be entirely driver controlled, and Programming Skills Matches, which will be autonomous with limited human interaction.
The object of the game is to attain the highest score by scoring and stacking colored Hubs in Building Zones, removing Bonus Hubs from the Hanging Structure, and by Parking or Hanging on the Hanging Bar.
Details
There are two (2) Building Zones in the corners of the field, and in the middle there is one (1) Hanging Structure. There are total of fifteen (15) Hubs, plus two (2) Bonus Hubs available to be scored in the Building Zones and one (1) Parking Zone in the middle of the field.
Field

Scoring
| | |
| --- | --- |
| Hub that is Low Scored in a Building Zone | 1 point |
| Hub that is High Scored in a Building Zone | 2 points |
| Bonus Hub that is Removed from its Bonus Peg | 1 point |
| Bonus Hub that is Low Scored in a Building Zone | 2 points |
| Bonus Hub that is High Scored in a Building Zone | 4 points |
| Parked Robot | 1 point |
| Low Hanging Robot | 2 points |
| High Hanging Robot | 4 points |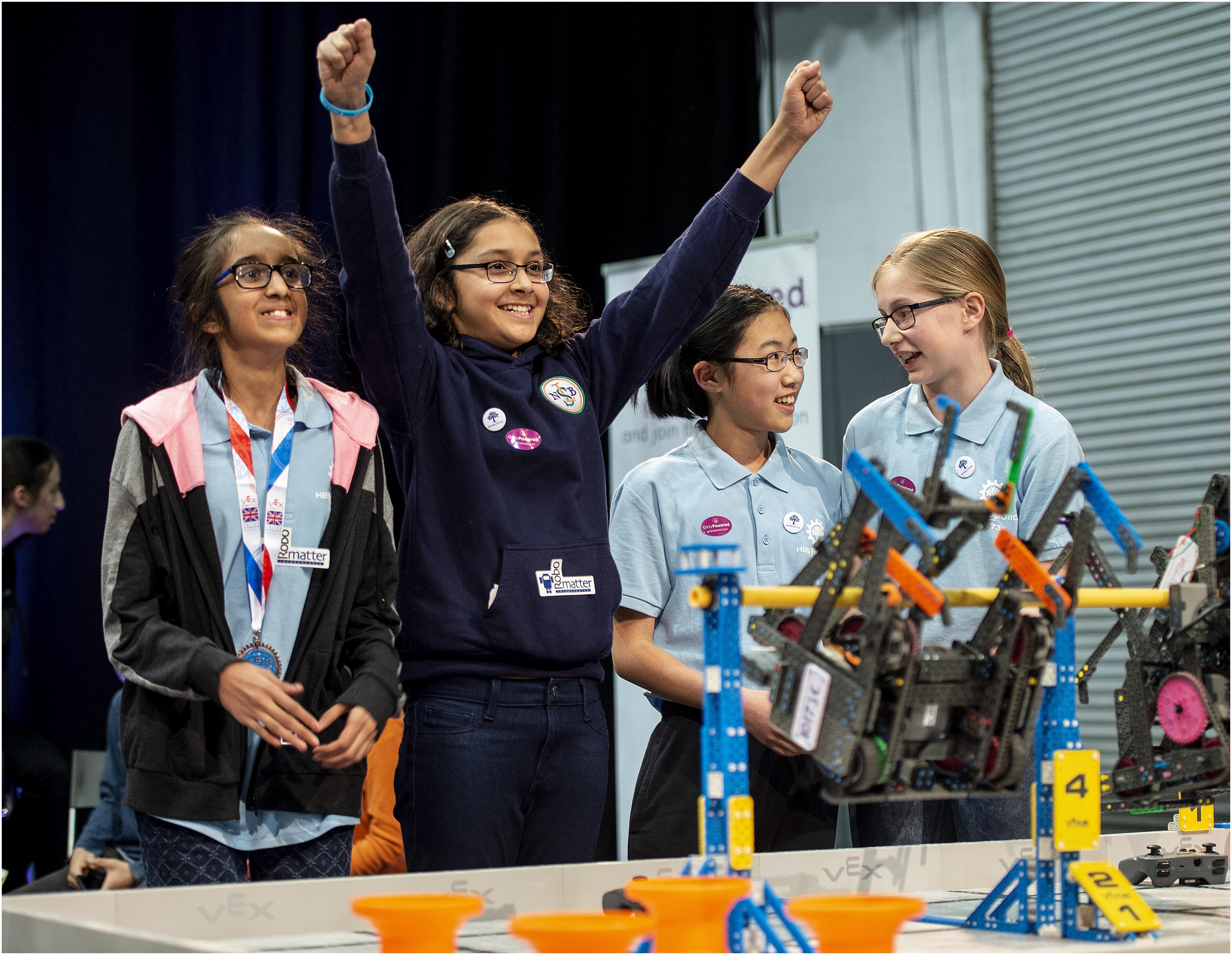 World Champions
Elementary School Awards

Award
Team #
Team Name
Affiliation
Location
Teamwork Champion

9666A

Shanghai Magic Robot A

Shanghai Magic Robot

Shanghai, Shanghai, China

Teamwork Champion

88299A

Science museum 1

Youth Science & Technology Center of Beijing Xicheng

Beijing, Beijing, China

Robot Skills Champion

68686A

上海市汇师小学

上海市汇师小学

Shanghai, Shanghai, China

Excellence Award

15294

Eaglebots

Woodview Elementary

Nappanee, Indiana, United States

Middle School Awards

Teamwork Champion

127Z

Batman

Inspire Charter School

Costa Mesa, California, United States

Teamwork Champion

99900J

Dr X Academy

Dr X Academy

Richmond Hill, Ontario, Canada

Robot Skills Champion

99900J

Dr X Academy

Dr X Academy

Richmond Hill, Ontario, Canada

Excellence Award

27112A

Branch of CJL MSch A陈经纶

Branch of Beijing Chen Jinglun Middle School

Beijing, Beijing, China
Downloads
Next Level World Championship Photos currently unavailable