The most important thing about traveling with a robot is having it arrive safely at the destination. A little bit of advance planning will help ensure that your VEX IQ robot arrives intact and ready to compete.
The safest and recommended way to travel with a VEX IQ robot is as a carry-on. If for some reason you're unable to travel with your VEX IQ robot as a carry-on, many of the tips for traveling with a VRC robot also apply to VEX IQ robots. See the article Traveling with a VRC Robot for more information.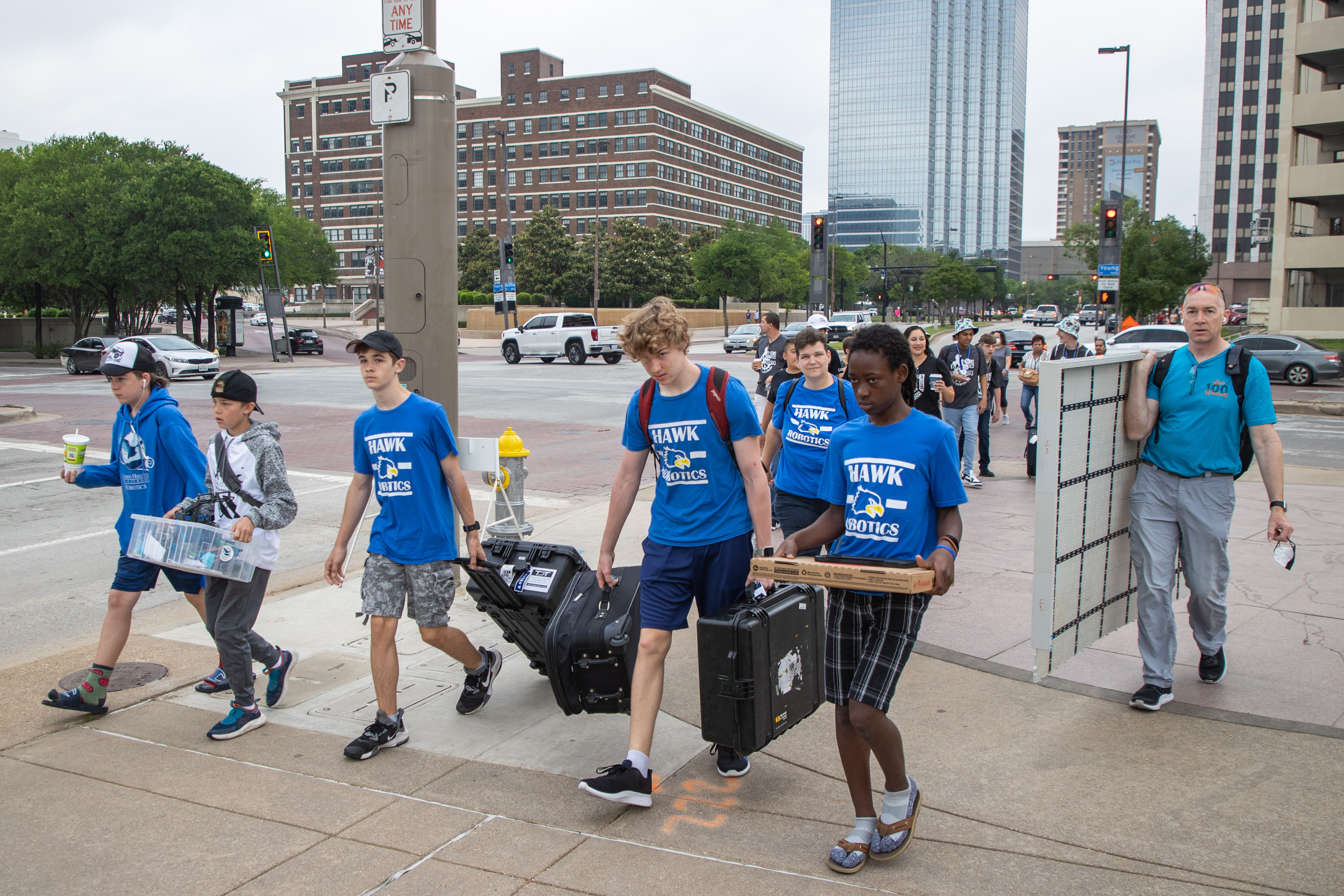 VEX IQ Robot Containers
VEX IQ robots often fit in carry-on luggage or other containers, either packed intact or in robot subsystems. A standard plastic VEX IQ parts organizer or a cardboard file box can be hand-carried with the robot inside, with or without a lid. If you're carrying your robot in an open-topped container (e.g., a plastic bin without the lid), you may be able to request that security personnel hand-check it rather than running it through the baggage scanner.
If your VEX IQ robot is easy to break into subsystems for reassembly at your destination (e.g., removing a tall lift from an otherwise streamlined robot) you may be able to pack portions of your robot in hard-sided carry-on suitcases along with appropriate padding.
Tips for Packing a VEX IQ Robot
If your robot will travel in an overhead bin during flight, brace it with padding or packing material to prevent it from shifting inside its container.
Take photos of the robot from all angles to aid in repairs if the robot is damaged during travel.
Make sure the robot is not sitting on its wheels if packed inside a container rather than hand-carried. Shafts can bend during travel; remove wheels and axles before packing.
Remove rubber bands.
Fasten moving parts into fixed positions, or remove them to pack separately.
Remove or protect fragile or sensitive mechanisms that might be damaged.
Robot Batteries
VEX IQ batteries are NiMH or Li-Ion depending on the version
All lithium batteries are prohibited in checked baggage
Lithium batteries are allowed in carry-ons with no restrictions
Shipping batteries with a robot by UPS or FedEx can be complicated

Recommendation is to travel with batteries in your carry-on
Additional Info
For more tips on preparing for VEX Worlds, visit these additional articles: