Coaches on vexforum.com and in the unofficial VEX Coach groups on Facebook (e.g., the VEX Worlds Coaches Association and VEX IQ World wide Coaches Association) regularly share tips for traveling to and participating in VEX Worlds. Many of their suggestions have been incorporated into REC Foundation resources, and more are included here.
Communication
Teams travel to VEX Worlds from nations all over the world, and not all of them share a fluent language. Translation apps like Google Translate can help a lot, especially when used at the practice field to help alliance partners create match strategies. A small white board with a field diagram can also help a lot when teams don't share a spoken language.
Volunteering
Students who aren't competing can volunteer as field resetters and hang out with the event staff. Parents and coaches who aren't needed to supervise teams are also welcome to volunteer for a half day or more.
Awards
If your team wins Design or Excellence at the event that qualifies them to Worlds, they'll be eligible to submit their notebook and compete for Design or Excellence at the VEX World Championship. Teams that receive Excellence, Teamwork Champions, World Champions, Division Champions, or Skills Champions awards at the VEX World Championships automatically qualify for the next season's World Championships.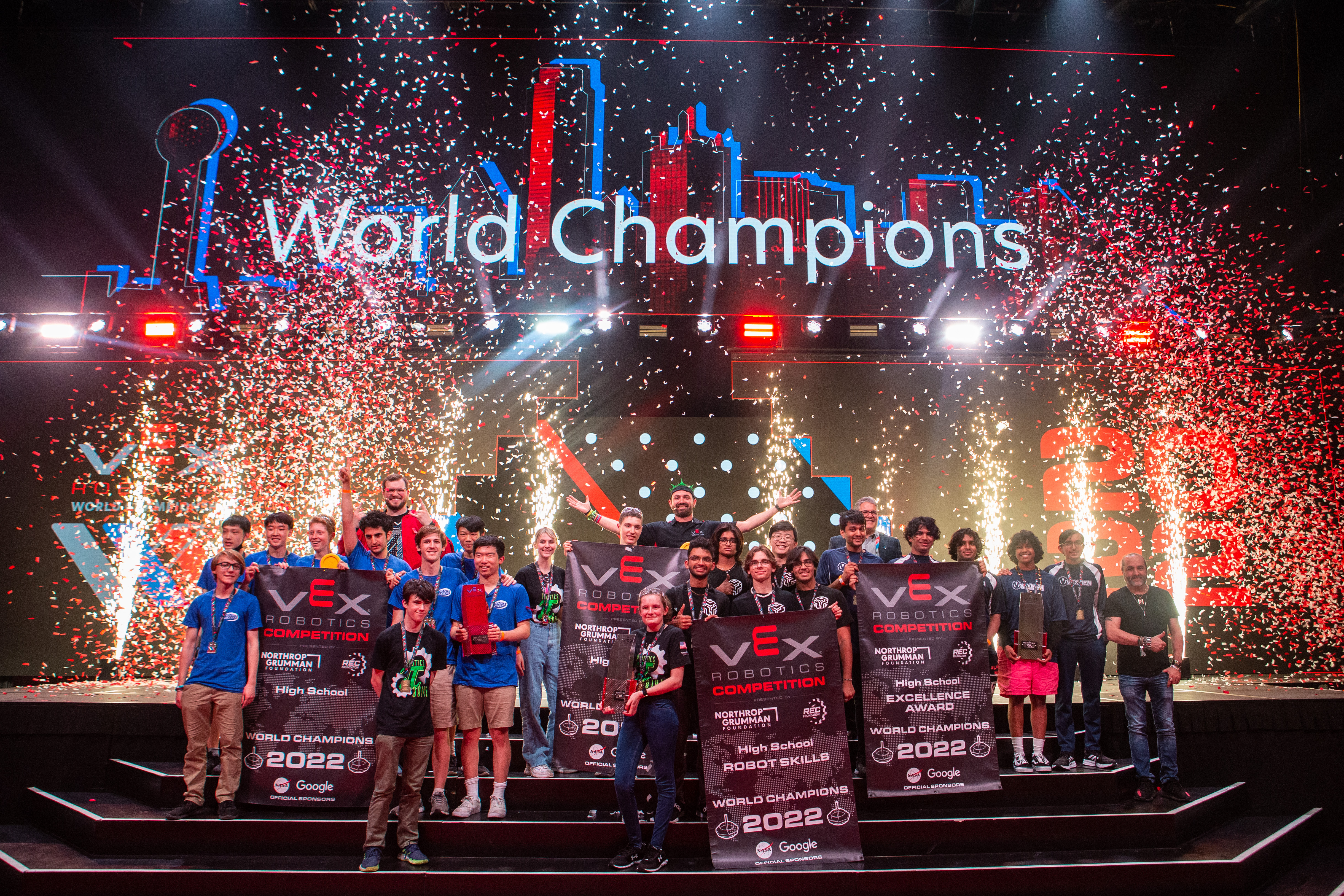 Meals
Plan dinners ahead of time if possible. There are lots of restaurants in the area around the convention center, but there will also be lots of people leaving the venue at the same time with the same goal. Uber Eats and delivery to your lodgings are also options if you don't have transportation or don't want to drive. Team parents can be put in charge of making dinner plans/reservations for your travel group.
Team Parents
If parents are traveling with your team, give them  jobs to do during the event: videographer, pit monitor, meal planner, note-taker, hydration monitor, etc. If you have more parents than jobs, encourage them to sign up as event volunteers.
Team Giveaways
In addition to bring "standard" giveaways like buttons, stickers, and keychains, our teams created business cards that had QR codes to their website that included introduction videos of themselves, their robot, and their match strategies. It's a great way to pitch a team to potential alliance partners.
Mindset
The robots that win VEX Worlds aren't always the ones that score the most points. VEX Worlds is all about teamwork, and how well teams can adapt and work together in matches.
Encourage students to get off of their phones and out of the pits; there are lots of people to meet and things to do
Talk to other teams about their designs, builds, and tips/tricks. For senior teams, it may be their last season and their chance to share what they've learned.
Say thank you to other teams, coaches, volunteers, and event staff.
Encourage your team to scout their alliance partners & VRC opponents.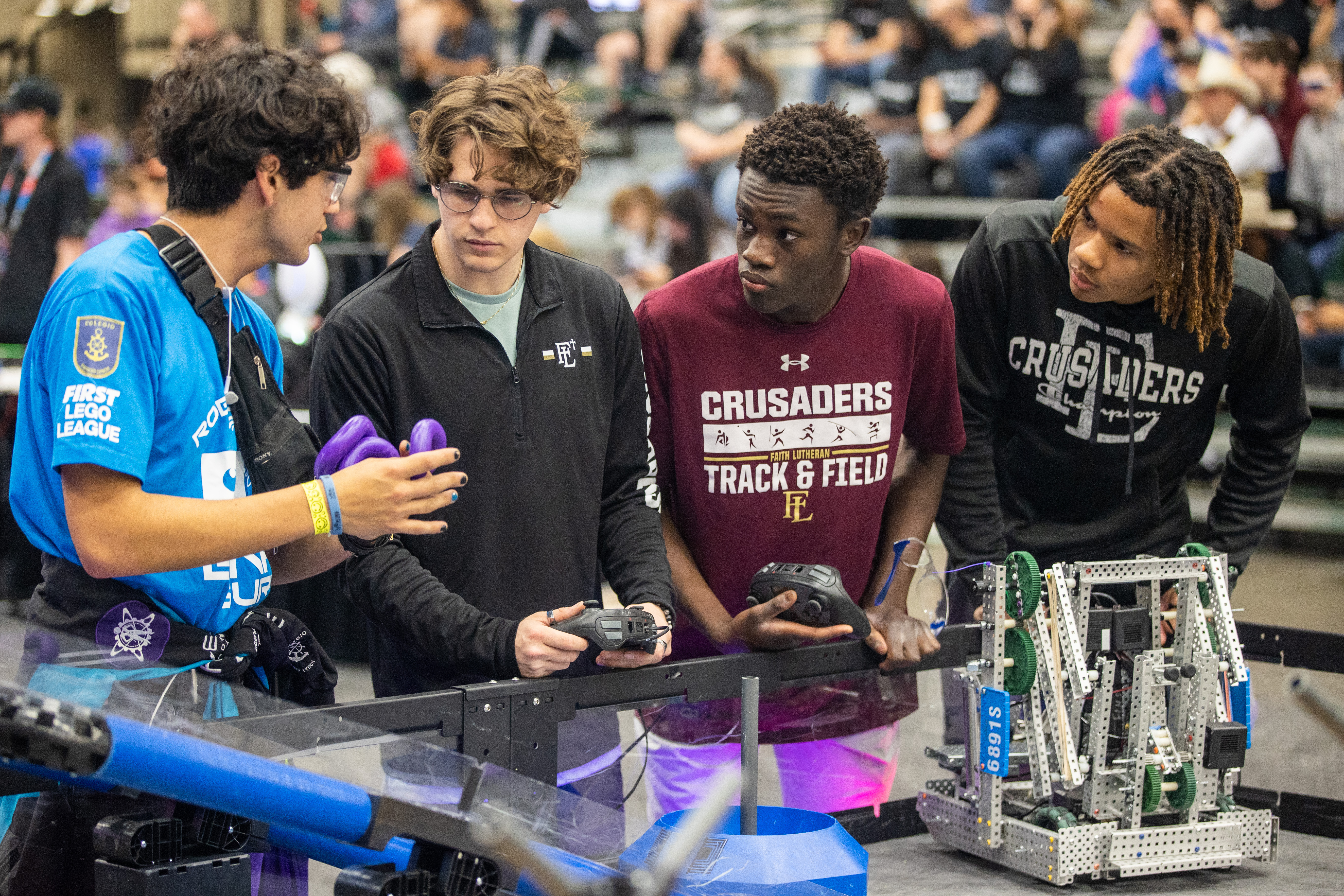 Pits
Keep a team member in the pit whenever possible, and have them do the talking; if judges arrive, adults should immediately depart.
Consider taking all valuables back to lodging every day (some teams use luggage locks on cases and lock the cases to the table with a bike lock, then leave the bot and tools at the venue). Don't leave your robot, laptop, controller, batteries, chargers, or other valuables unattended in the pit. If you must, make sure they're not visible and are somehow secured. The chance of theft is near zero, but it isn't zero.
Start packing your pit early on the last day; there won't be much (if any) time for it after the Finals and Closing Ceremony in the Dome.
Group Photos
Take lots of pictures at Worlds, and try to coordinate a photo of all of the teams from your school, school district, and region if you can. They're great PR and marketing tools for future seasons, and can help attract team/club sponsors.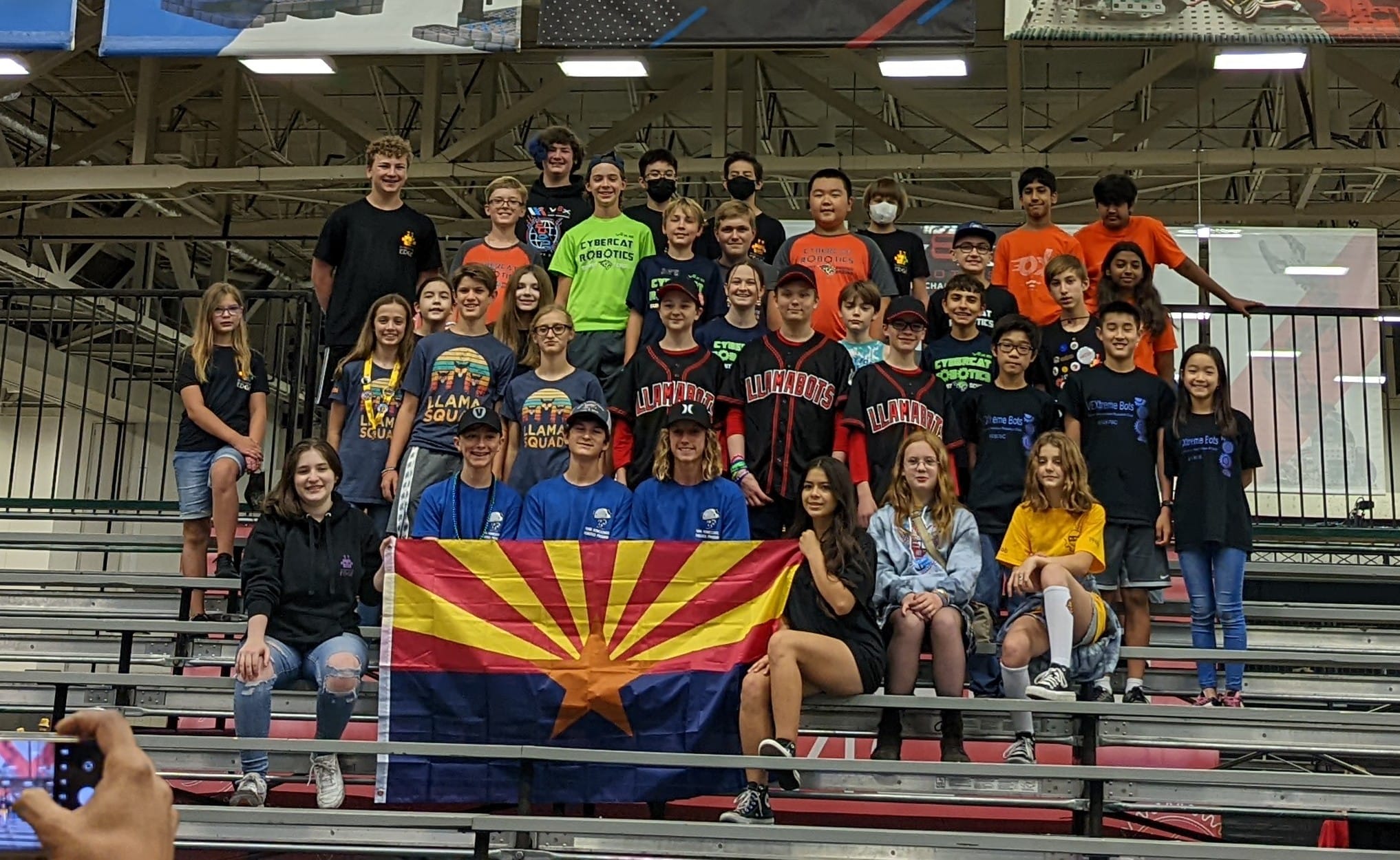 Lost and Found
Make a plan with students for how to find and contact you and other team adults if needed. Pit Admin is a good location for lost students to meet up with team adults. If you lose or find significant objects at Worlds, visit Pit Admin.
After Worlds
Take some time off from robotics and rest before you start the next season!
Additional Info
For more tips on preparing for VEX Worlds, visit these additional articles: